Company Overview
Parkerpower Corporation, a Professional Search and Placement firm, was founded in 2018 by Kim Parker, CEO.  Kim has 10+ years' Professional Staffing expertise and an excellent track record of success Matching and Placing Top Accounting and Finance professionals with Premier Clients in the Greater Syracuse, NY and Metro-Boston, MA area.
What separates Parkerpower from its competition is that we become a "trusted advisor" to our clients and candidates throughout the Search, MATCH and Placement process.  Kim Parker has 25+ years' corporate business management and leadership experience, and her successes in professional staffing result from her ability to identify the specific skillset, personality and style that each and every placement requires. Using her extensive experience and knowledge, she discerns each company's business environment and culture, enabling her to match each job with the right candidate.  Her care and insight assures a successful placement and a custom fit each and every time.
"You deserve only the best personalized service and experience—Call Parkerpower Corp today! We make it happen for you."
—Kim Parker,
Founder & CEO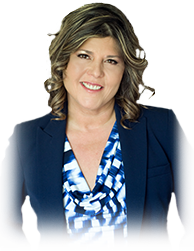 100% Satisfaction Guaranty
With Parkerpower, you get 24/7 access to us and a 100% Satisfaction Guaranty – we provide our cell phone number for text or calling when it is convenient for you because your time, confidentiality and relationship is extremely important to us.  We enjoy fostering long-term relationships with our clients and candidates and are always available to consult with you when you need us!
Parkerpower Corp. specializes in placing Accounting and Finance professionals from entry level through Executive level on a Direct Hire basis as well as providing options with contract, contract-to-hire and consulting assignments.  Through specializing and our strong referral network, we have been able to identify and represent top talent across the market who you would not otherwise have access to.  We customize our professional search and placement agreements to meet our clients' needs and budget as well as representing our candidates' specific career goals and work lifestyle desired for their dream new job.